The real estate market in Alexandria, Virginia with Sandy McMaster
This time, I talked to Sandy McMaster from Alexandria, Virginia.
Sandy has over 16 years of real estate experience and gives us an overview of the current market situation in Alexandria where she is mentoring buyers, sellers and agents on how to execute inside real estate.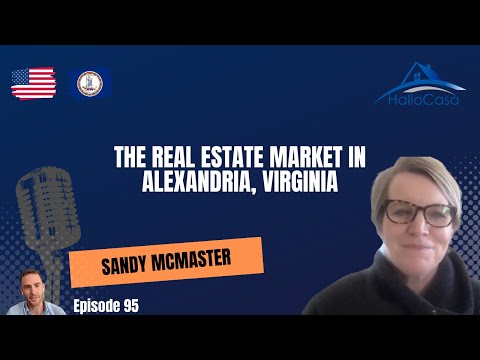 0:32​ Introduction
2:55​ Overview of Alexandria, Virginia
6:33​ Impact of Covid on Alexandria
11:40​ Commuting to Washington DC and living in Alexandria
14:55​ Real estate prices in Alexandria
17:45​ Sandy´s brand and business
22:45​ Sellers agent versus buyers agent
24:38​ Sandy´s contact information
25:00​ Summary
You can contact her via:
https://www.sandymcmaster.realestate/​
https://www.instagram.com/sandymcmast...​
https://www.linkedin.com/in/sandymcma...​
I really enjoyed the interview, thanks a lot, Sandy!
Language: